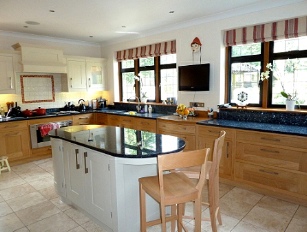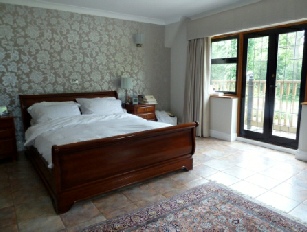 "I have used Alison, she is absolutely amazing and really knows her stuff! She has done an amazing job and totally transformed our home! Highly recommended! "
"Completely agree with the recommendations on here for Alison Baxter, Interior Designer. Using her had paid for itself many times over due to her industry contacts and knowledge. She is absolutely lovely to work with too."
Posted on Marlow parents website by Claire Kilbane and Susannah Corley, 26/05/15

When our house was flooded last year we had to totally redo the ground floor of the house. Friends recommended Alison and she made the whole process so much easier. She suggested and sourced colour schemes and furniture and was very happy to come to shops to help me buy. She has a very pleasant personality and is easy to work with. She made a terrible situation so much easier and our house is much improved.
Eve Low, Marlow

What an amazing job you've done on my house, from the lounge through to the bathrooms and bedrooms – I absolutely LOOOOVVVVEEEE it and can't thank you enough for your brilliant ideas and help.
Michael, the carpenter you bought in to do the library/ study, was great too, as were all the people you used. After 10 years of living here, my house now feels like a home and I can't thank you enough.
Sara, Middx.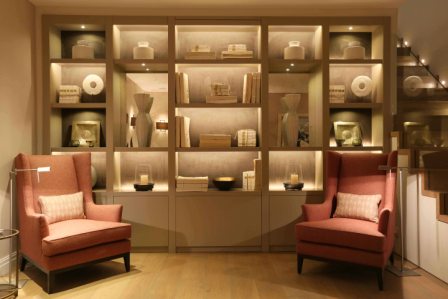 Posted on Muddystilettos.co.uk recommended trades:
Alison has guided me on a few projects, including the kitchen, bathroom and some other rooms. She 'gets' what I'm trying to do/achieve and is incredibly helpful with her ideas and solutions, both creative and practical.
I have further rooms to decorate and I can't imagine not having her input or guidance, so that I'm more confident of getting things right and not making any expensive mistakes.
Silvana Truscott, Beaconsfield


Thank you so much for all your help. I never thought I would learn to love my dark and miserable drawing room but I now want to spend all my time in there! The whole process has been a pleasure….something I never thought I'd hear myself say.
Tatyana Kusterova, Oxfordshire.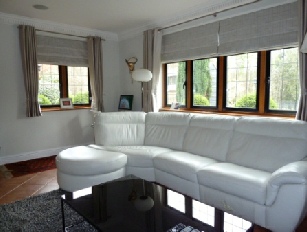 When I asked you to design a room for my Toby jugs where I could watch TV in comfort and drink beer without having to go downstairs to the kitchen, I never thought you'd transform my spare room in such a mad but brilliant way!
The cupboard with the hidden fridge and the chunky shelves for the jugs are perfect (the fact that although made specially, I can take them with me when I go is an added bonus) and the whole room is MAD, unique and totally me.
Justin, Langley.

Michael Brett Furniture custom-built the cabinet and shelves in the 'mad' room above.
He is one of a handful of trusted trades-people employed by Alison Baxter Interiors.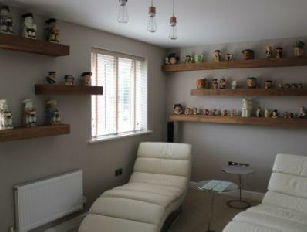 My husband is very annoyed with you as I am not getting anything done around the house since you transformed our living room – I lose hours in there admiring everything, and particularly love the curtains. The whole room feels so "me".
Phillippa Bojowski, Bourne End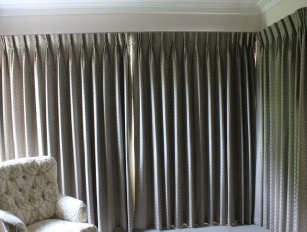 I love the fact that you encouraged me to embrace colour and pattern without making the room garish – I didn't want it to look like everybody else's on the street and for people to ask who my designer was, but to acknowledge that the house now has loads of my personality in it whilst still looking great.
You're a miracle worker. When can we start the next project?!!
Emily Janes, Beaconsfield